She was considered one of the most beautiful women in Europe; she married into a royal family; she was terribly unhappy with her husband and destined to die an early, tragic death.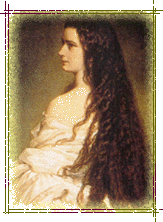 It sounds like the story of Princess Diana, but in fact, I'm talking about another princess: Princess Elizabeth of Austria. Sissi, as she was known, was the wife of the Austro-Hungarian Emperor Franz Josef.
This year's the centenary of her death, and the Savvy Traveler's Martin Stott has come up with a holiday to Vienna and Budapest... on the Sissi trail.
The Savvy Traveler's Martin Stott has the following for following the trail of the princess:
A four-day round-trip rail fare from Vienna to Budapest costs 560 Austrian Shillings (less than $50... nice train too, with reclining airplane style seats). You could also go train one way (352AS), and boat along the Danube back again.
Accommodation is easy for Austria:
Austrian Tourist Information Office
P.O. Box 1142, New York, NY 10108-1142 Phone: 212-944 6880
or P.O. Box 491938, Los Angeles, CA 90049
Phone: 310-477-3332 Fax: 310-477-5141
Accommodation in Hungary is not as cheap as it was, but you can find some nice pensions such as the Abel Panzio -- nice room and breakfast for 100 Deutschmarks a night. (The Hungarian currency is the forint but you can often purchase train tickets and private accommodations in Deutschmarks.) It's a short tram ride or a half-hour walk to the center, but it was clean, quiet and pleasant.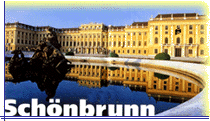 In both Vienna and Budapest you can now buy three-day travel cards, which make travel on trams, underground and buses much easier and cheaper. The Budapest Card (about $10) gets you into museums too, and provides discounts at quite a few places.
Use City Taxi in Budapest -- they have logos on side of vehicles, or call 2-111-111. Otherwise you could be seriously ripped off by what the locals call "hyenas." Public transport in both cities is easy once you've done a couple of journeys.
Restaurants Martin Stott enjoyed in Budapest were the Fortuna, the Karpatia and the New York Café, and in both cities it is very easy to get to classical music concerts.
[ Features Index ]