Have you ever wished you could cook--really cook? If you're going to take lessons, why not learn from the that queen of cuisine, Julia Child? But since she's in pretty high demand, we decided to compromise and check out the cooking school that's located in her former country home on the French Riviera. We sent The Savvy Traveler's Tom Verde to Provence so that he could learn how to cook us up a nice meal, but he may have ended up doing a little more eating than cooking.
by Tom Verde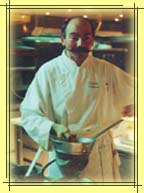 Cost: Cost for the program is $1850 per person. This fee covers five classes of instruction, six nights' accommodations at Bramafam, and all breakfasts and lunches, including two lunches at two-star restaurants on the Côte d'Azure. Dinners are not included. Rooms are double occupancy with a shared bath; rooms with private baths will be offered to parties of two or more couples on a first-come, first served basis. Private rooms may be arranged, based on availability, for an additional charge of $200. Prices are subject to change.
Reservations: The program runs weekly from May through June and September through October, together with some weeks in April and November. Classes may be book individually at other times of the year, based on availability. To reserve space, a deposit of $450 per person is required, $75 of which is a non-refundable registration fee. Personal checks only, made out to Kathie Alex. Mail deposits to:
Kathie Alex
Cooking with Friends in France
La Pitchoune, Domaine de Bramafam
06740 Chateauneuf de Grasse
France
The balance of $1400 is due 90 days before the start of the program.
For more information, or to book in the U.S., you may also contact:
Suzanne Wenz
Jackson & Company
29 Commonwealth Avenue
Boston, MA 02116
Voice mail: 617/350-3837
Fax: 617-247-6149
E-mail: suzanne@jackson-co.com
Getting There
Air France has direct flights from the U.S. to Nice, the closes airport to Bramafam. Contact Air France for tickets, schedules and resrevations at 800-237-2747, or visit their website.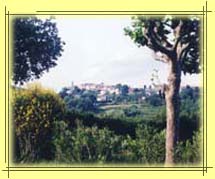 Other Cooking Schools
Cooking with Friends in France is just one of dozens of cooking schools in France which offer lessons in regional cooking in picturesque settings. From the prestigious Le Cordon Bleu in Paris, where Julia Child learned how to cook French food (call 800-457-2433 in the States or 01-53-68-22-50 in France) to various schools in the countryside where you can go truffle hunting, such as Hostellerie Berard (94-90-94-98), set in an 11th century convent, there are schools for all levels of taste and experience. For more information on cooking schools in France and for help planning your trip, contact:
The French Government Tourist Office

Call their public information line (toll call) at 202-659-7779 Mon-Fri, 9am-9pm, or visit their website.

You can also contact them at one of their regional offices:

New York

444 Madison Avenue, 16th Fl.
New York, NY 10022
E-mail: info@francetourism.com

Chicago

676 N. Michigan Avenue, Suite 3360
Chicago, IL 60611
E-mail: fgto@mcs.net

Los Angeles

9454 Wilshire Boulevard, Suite 715
Beverly Hills, CA 90212
E-mail: fgto@gte.net

[ Features Index ]