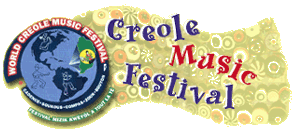 Creole Music Festival
October 23, 1999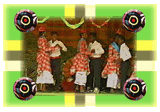 Back in the 1950s, all of Kinshasa, Congo was on the look out for the newest and hippest sounds. That's when somebody brought out their Cuban records, and the whole country went crazy. So, soukous is African, but based on Cuban beats -- which, actually, come from Africa.
Confused? Well, maybe that's the point. It's a big, beautiful, musical mish-mash. And next week the masters of this rhymthic melange will all be in Dominica, at the World Creole Music Festival starting October 29th.
The festival runs three whole days -- and nights! -- and it features music of African and French descent, like soukous from Congo or zouk from the Caribbean.
It's educational, sure, there's even a symposium, but it's really about dancing. Just listen, move to the beat, free your mind, and you can bet your confusion will just melt away.
{ Culture Watch Index }