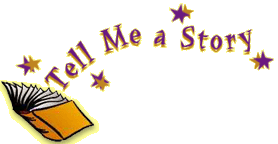 Tell Me a Story
September 25, 1999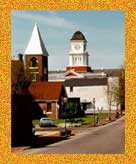 More than a quarter-century ago, a teacher and his car-load of students were struck with sudden inspiration: after hearing a simple radio tale while driving the Tennessee backroads, they all got to talking. Why not tell their own stories? Why not make a party out of it? Why not bring in the country's best story tellers and create a festival of sorts?
They had no idea their idle pondering would grow into the nation's largest forum for liars, stretchers of truths, poets and yarn spinners. This year is no different. October first through third marks the 27th annual National Storytelling Festival...in Jonesborough, Tennessee.
There will be folk tales, ghost stories...a late night cabaret for adults only. The three days are packed with events. Even Paul Zarzyski will be there. He's the only Polish-Hobo-Rodeo Poet of Flat Crick, Montana -- or so he says.
It happens in downtown Jonesborough, north of Knoxville. Look for the circus tents. And remember: these storytellers know truth comes best when nestled between two lies. So don't feel bad when the gospel truth turns out to be just another tall tale told a little too well.
Savvy Resources for the National Story Tellers Festival
{ Culture Watch Index }