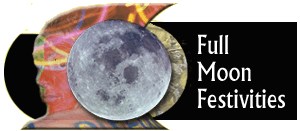 Autumn Moon Festival
September 11, 1999
It was over 3,000 years ago that the exiled Chinese goddess Chang-o was sentenced to live out a lonely immortality on the moon. After taking a precious elixir stolen from her husband, Chang-o expected to ascend to the palace of the gods. But the gods saw her theft and, instead, forced her to the live out her days on the moon, halfway between the earth she resented and the heavens she so desperately coveted.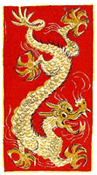 Today, the Moon Festival is one of the oldest and most celebrated of Chinese holidays. This year's festival in San Francisco's Chinatown, held next weekend, will be the biggest that city's ever seen.
The Moon Festival kicks off on Saturday, September 18th with a parade through Chinatown starting at California and Grant streets. Then, all weekend long, look for traditional Chinese music and singing, puppet shows and performances, and Asian Pacific arts and crafts. The festival closes with a parade of dragons and other large Chinese puppets on Sunday night.
Oh, and don't forget to get your moon-cake while you're there. These traditional treats are rumored to have started wars in ancient times, but Chinatown insiders are working hard to ensure there are enough to keep everyone healthy, happy and satisfied. The only complaints you might hear will come from high above, where lonely Chang-o is surely sick of her lunar exile and, moon-cake or not, ready to revolt.
{ Culture Watch Index }