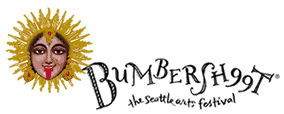 Bumbershoot: It's Raining Arts & Artists
August 28, 1999
When you think of Seattle you think almost certainly of taking along your bumbershoot -- that's an umbrella to you and me -- but have you ever been to "Bumbershoot"? That's where the arts have rained down every Labor Day Weekend since the early 70's. Seattle's most popular festival, Bumbershoot has grown to become one of America's biggest music and cultural happenings of the season.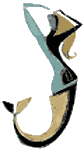 All told, more than 2000 musicians, poets, painters, writers, dancers, filmmakers, comedians, video artists, and children's artists will be converging in Seattle.
And a lot more than grunge is goin on, musically speaking, with Jimmy Cliff, Sean Colvin, and Pharaoh Sanders all on the schedule, joining performers from the Northwest, of course, and locales as diverse as Zimbabwe, India, Siberia, and Newfoundland.
The most popular part of Bumbershoot is often the One Reel Film Festival, which is dedicated to short films. More than 100 movies are gonna run in a nonstop extravaganza, on two outdoor venues in the evenings,and um....sure, indoors too, in case it does rain...
By the way Seattle is also home to offshoots known as Bumberballs, Bumberzoos, Bumbernationals, and Bumber Chronicles.
{ Culture Watch Index }