Tony Kahn
Traveler-at-large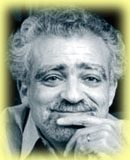 Tony Kahn is one of public radio's best thinkers, writers, story-tellers, and producers. He brings to The Savvy Traveler a rare ability to delve beneath the surface of places, people, and events to find fresh perspectives, emotional meaning, and unusual connections and delivers them in powerful stories that have a strong personal voice. Listeners will hear Tony's personal and thoughtful approach to travel writing on The Savvy Traveler several times each month.
Tony's earliest memories are in fact of travel. When he was 5 his family fled for political reasons from Los Angeles to Mexico and for one reason or another - mostly better - he's been on the road ever since. To cover political developments for The World, Tony has been to three continents. And because his wife insists on taking vacations to nice places, he's also been to many beautiful mountain sites and seacoast towns in Latin America Europe and the former Soviet Union. Tony's also an armchair traveler. Some of the best trips you can take are in and out of your minds.
Tony's award-winning work work spans radio, television, print, and the scholarly climes of academia. He serves as alternate host for PRI's "The World," to which he also contributes weekly features. He appears on WGBH/NPR's "Says You!" on a weekly basis, and comments regularly for Marketplace and NPR Morning Edition. Tony has written, narrated, and produced numerous shows and series for television and radio. Other works include various plays, screenplays, and scholarly translations of Russian literature. Tony looks forward to the chance as The Savvy Traveler's traveler-at-large to expand the meaning and excitement of travel for The Savvy Traveler's listeners. He looks forward to working with Diana Nyad, Rudy Maxa and Savvy's wonderfully resourceful and (neat) producers.
Tony graduated Phi Beta Kappa from Harvard, and earned a Master's in Slavic Studies from Columbia.
You can learn about some of Tony's latest projects at transom.org.
"You can travel in space and in time, on or off a map, in or out of your mind. Whatever your route the destination is ultimately a discovery, an experience that shakes your assumptions, drops your blinders, opens your heart. A trip starts when you stop taking something for granted."